June 5, 2020 | Amy Rambo
New Research from MCH and IESD Indicates Buying Ramp Up Underway for Fall 2020
MCH Strategic Data is pleased to partner with Interactive Educational Systems Designs, Inc. (IESD) on a just released national market research study, K-12 Education and the Coronavirus Pandemic. This timely research includes input from 1,465 education leaders across the U.S., including more than 600 district administrators and more than 800 school principals to deliver valuable insight about the priorities, timing of decision-making, and challenges currently driving buying decisions in our schools.
The study combines MCH's proven K-12 quality data collection proficiency with the expert market research of the IESD team. The report provides reliable, statistically significant quantitative data to support immediate and back-to-school planning and decisions for education businesses. The survey report includes valuable insights and recommendations based on extensive experience in the education market.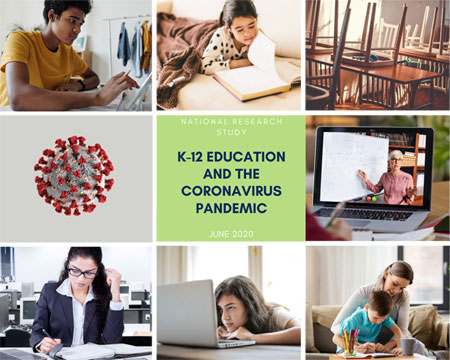 Selected Key Findings
With the vast majority of respondents (94.8%) indicating that their districts/schools switched to online teaching and learning to complete the 2019-2020 school year, respondents were asked about their 2020-2021 plans for 13 budget items. The most frequent response for each budget item was that they will spend about the same—ranging from 43.4% to 68.1%, depending on the budget item.
When asked how they were spending the remainder of their 2019-2020 budget due to the coronavirus pandemic, almost half of the respondents (45.0%) said they are spending the remainder, but shifting spending to changing priorities.
As for their timeframe for considering purchases for 2020-2021, a majority (57.0%) reported that they have already begun the decision process or will do so by the end of June. The remainder stated they are looking to make decisions over the summer or later in the fall.
Additional Survey Topics:
Use of video conferencing systems
Use of free and fee-based supplemental programs and resources
Who provides professional development and support for distance learning: in-house staff and education resource providers
Challenges in switching to distance learning
What customers want most from curriculum and education resource providers
How the pandemic will impact school/district budgets for the 2020-2021 school year
Learn More & Order
The K-12 Education and the Coronavirus Pandemic research is available in a report as a PDF download, as well as the original data files with cross-tabs for organizations who want to do additional analysis. The cost is $199. Contact our team or call us at 800-776-6373 to gain access to the download!