May 21, 2020 | MCH EMAIL TEAM
INFOGRAPHIC: 5 TIPS FOR MAKING HEALTHCARE EMAILS PERFORM
When you are looking for a healthcare data partner, you want information and service you can trust. MCH helps customers like you target the best buyers for their products while also providing you personalized, responsive service from our data team. Whether you need contacts at physician practice groups, imaging centers, nursing homes, or hospital databases and healthcare lists, MCH can help. We also provide email deployment services to help you get your message out the door.
In the infographic below, we share the analysis of campaigns deployed for customers over the last 18 months. Read on for what works!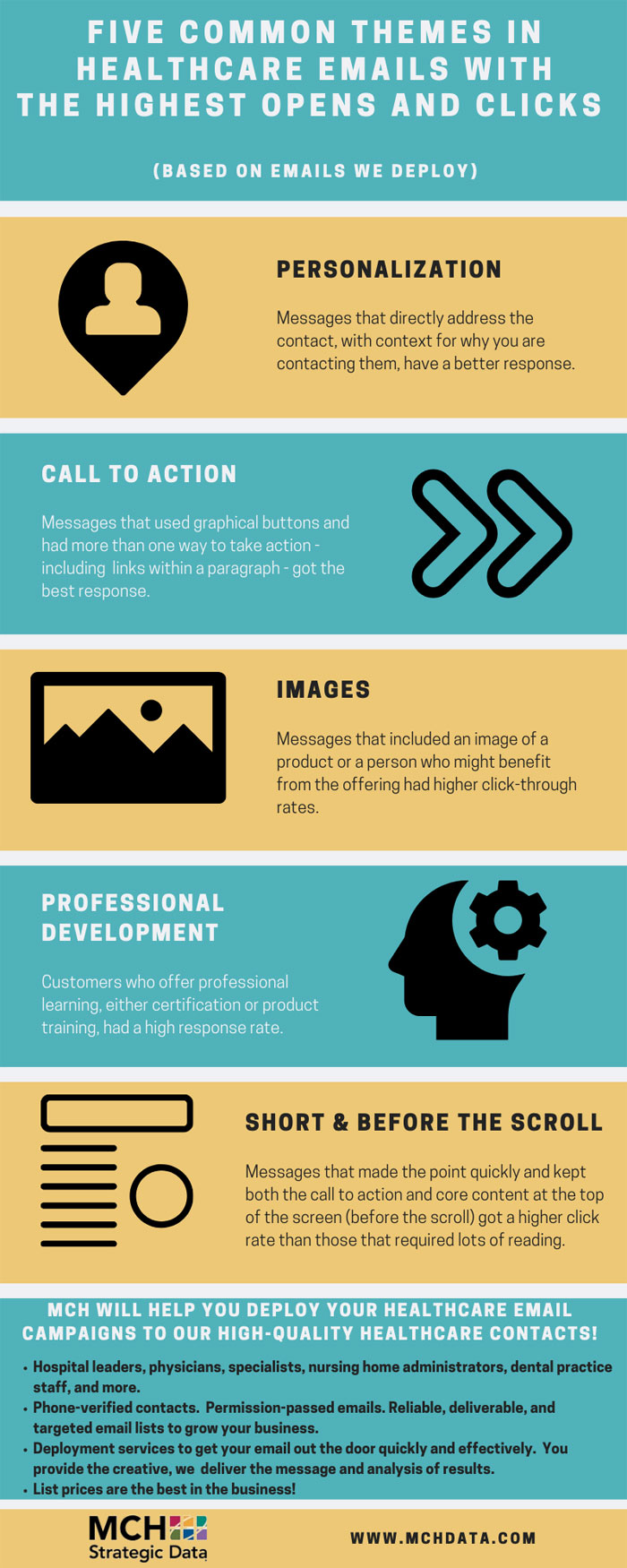 Give us a call at 800-776-6373 to discuss your goals or visit www.mchdata.com to order data online.